Lifetime Roof Replacement
We specialize in full service roof replacement and use only Lifetime Shingles ensuring our customers the best products with the best warranties available.
Roof Replacement by Naperville's Expert Roofing Contractor
How many roofing contractors have you considered for your roof replacement at this point? Probably, a lot. So we're just going to skip to the part where we tell you how we're different from the "other guy."
Extreme attention to detail.
But isn't roof replacement just nailing shingles on a roof? Can't anyone do that? In a word, sure, anyone can nail shingles on your roof. But those installations will fail unless they are paying close attention to those small details like ventilation, ice & water shield, deck & eave preparation and flashing. At Hollingsworth Home Improvement, we design a roofing system specifically for your home that takes into consideration each of these details and more.
We warranty our workmanship for 20 years.
How old are your kids? Now think about where they will be 20 years from now. College? Kids of their own? That's the next time you'll have to worry about a leak in your roof. And given that we've already been around over 25 years (and are thriving during a recession when other companies are failing), we're pretty confident we'll be here 20 years from now should you have a leak.
We're licensed, bonded & insured.
Feel free to look up our Illinois State Roofing License, #104.015426. Since we're fully bonded & insured, you are protected from any liability if an accident should occur on your property. We will happily provide you with a Certificate of Insurance from our insurer upon request. Our project coordinators also carry copies of all our documentation and will be happy to review them with you during your initial consultation. Oh come on, isn't every roofer out there licensed & insured? Nope. Please be sure to check. You'd be surprised how many contractors operate without proper licensing & insurance.
We're highly rated & reviewed.
The Chicago and Northern Illinois Better Business Bureau has awarded us its highest praise with an A+ rating! We also have an A ranking on Angieslist.com.  And throughout our website, you will find testimonials offered by many of our former customers.
Financing available.
We offer 12 month financing, subject to approved credit, on qualified roof replacement projects.¹
¹Subject to credit approval. Ask for details.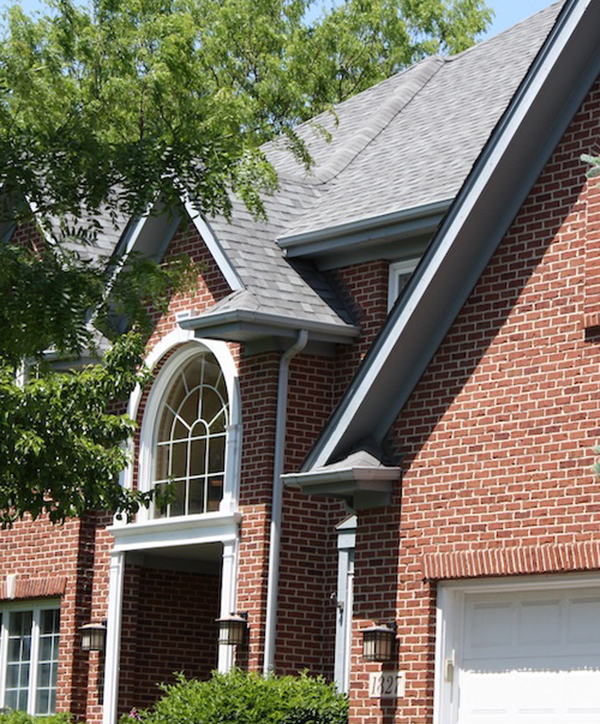 HHI Total Care Program protects your home during roofing.
Roof replacement can be one of the messiest & potentially damaging construction undertakings for your home. Our HHI Total Care Program provides for the safety of your family & home during and after construction.  It also ensures that your greatest investment is fully protected from top to bottom – including landscaping.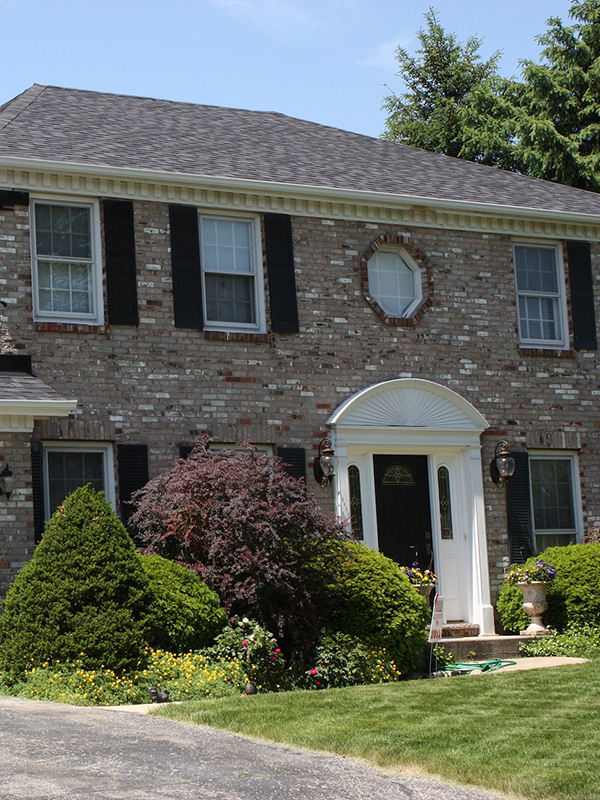 Designer Shingles take your home's roof to a brand new height!
For a surprisingly small investment up front, you can upgrade your roof to a designer or premium shingle that will offer both unmatched beauty and maximum durability. Hollingsworth Home Improvement installs a variety of designer limited-lifetime shingles that allow you to customize your home and set you apart from your neighbor.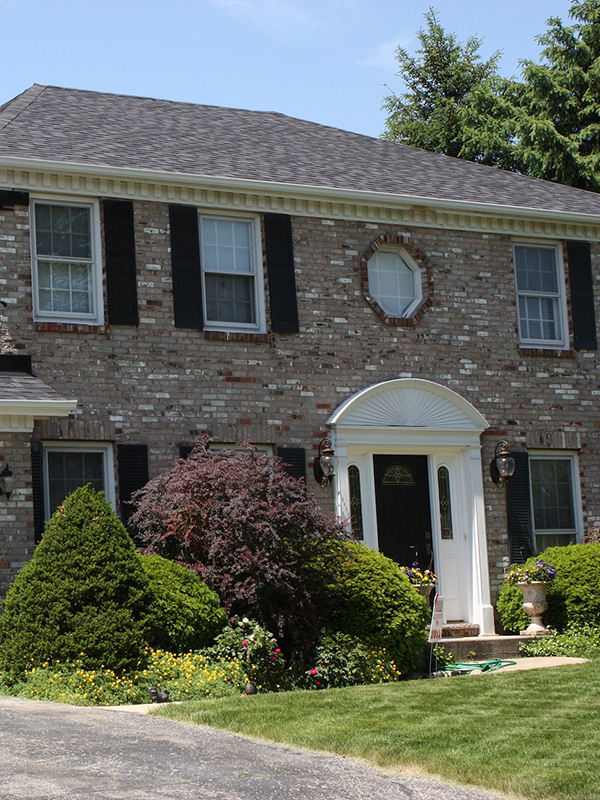 How do I know when it's time to replace my roof? What is the typical lifespan for a roof? Are there warning signs that a roof may be failing and need replacement?
Generally speaking, we find most roofs in the Chicago suburbs need replacing at around 17-22 years of age. It can be more or less than this depending on the number of shingle layers, type of shingles used, and age of the home. There are a number of interior signs to watch for that may indicate a failing roof. These include water stains on ceilings or walls, cracked or peeling paint, water in the attic after a heavy/driving rain, mold or mildew growth, and excessive energy bills (resulting from poor ventilation).
Outside indications include the following: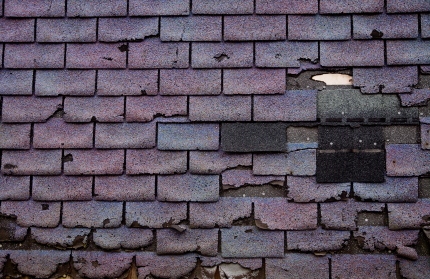 Missing or cracked shingles
Curling, buckling or sagging shingles
Loss of granules on shingles
Stained shingles or algae growth
Cracked, bent or missing flashing