Our exclusive siding replacement options are custom designed to suit your unique home & your families needs, and backed by the best warranties in the business!
Siding Replacement by Naperville's Expert Siding Contractor
Siding replacement requires the attention to detail that usually can only come from family. But unless your brother-in-law runs a remodeling company, then our family is as close as you can get!
What does Hollingsworth Home Improvement offer that the 'other guy' doesn't?
Attention to detail.
And not just "good" attention to detail…EXTREME attention to detail. Part of the reason we've been in business so long is because we look at projects on a case by case basis, particularly siding replacement. Most contractors apply a one-size-fits-all perspective to siding replacement, which causes installation issues down the road since each home is different! But we notice potential installation issues, framing or foundation concerns before the project even begins. Plus, we consider color options, trim details, custom options and suggest ways to make your home truly unique. If we had a dollar for every time a customer has said "none of the other companies I considered with even noticed that!", well, we wouldn't be rich but the Hollingsworth family fishing trip would last an extra week each year.
Wide Variety of Options
Because we understand that your family's siding needs are not the same as the Smith's down the block, we offer a WIDE variety of siding options. This includes our Premium 16′ Vinyl Siding, which can eliminate up to 50% of the seams on your home. We also install James Hardie Fiber Cement Siding and manufactured stone. See below for more details.
We offer the best siding warranties!
Not only do we exclusively use materials that provide superior durability & warranty protection, we couple that with our own HHI Total Care Program™ and our 20-year Workmanship Warranty. That means if you have any siding issues within 20 years of your installation, we'll come and fix them free of charge. And given that we've been in business for over 35 years, you're assured peace of mind.
Zero percent interest payments.
We offer up to 12 months Zero Interest payment plan on siding replacement projects.
We're extremely highly rated & reviewed!
The Chicago and Northern Illinois Better Business Bureau has awarded us an A+ rating – its highest praise. We have an A ranking on Angieslist.com and have our own collection of testimonials available here on our website. We are also VSI Certified, which is a legal requirement in some municipalities.
There are many different types of siding. How do I now which type of siding is right for my home?
That's where we come in! Our design consultant are skilled at helping homeowner's decide which type of siding replacement is right for their home. They can even present you with several different siding replacement options so you can decide which makes the most sense given your home & your budget. Below is a bit of basic information about the common types of siding replacement we complete throughout the Chicagoland area.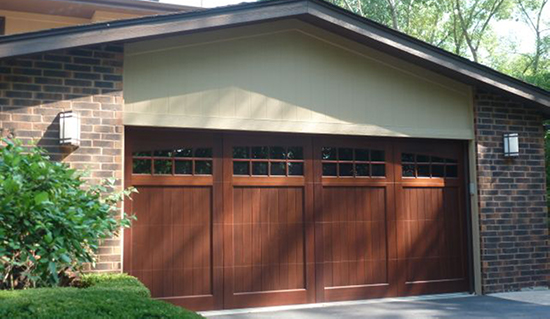 The warmth & beauty of real wood siding, but with less maintenance & more durability!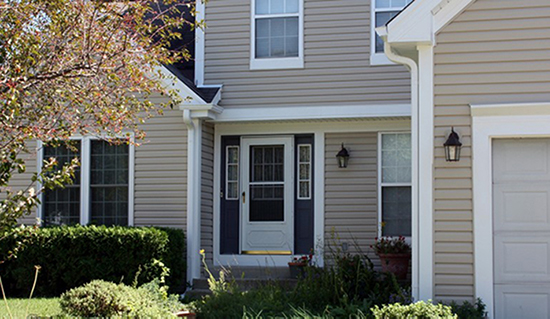 Our Aspen Creek Premium Vinyl Siding, dramatically reducing the number of visible siding seams.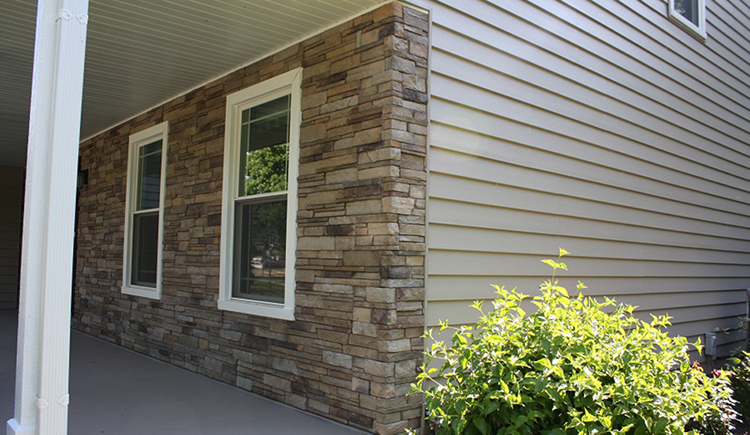 Our Versetta Stone® & other manufactured stone veneer options allow our customers to take their home's aesthetics to a whole new level, all while ensuring the maintenance free design & warranty protection they deserve.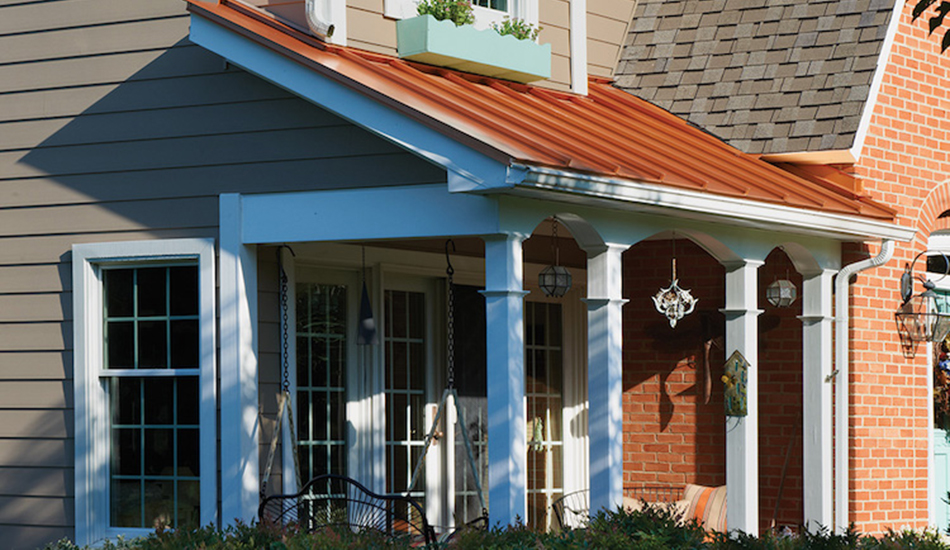 For the truly discerning homeowner, we are proud to be one of a limited number of companies offering Celect® Cellular Composite Siding by Royal®